The stadium across from us. There is a ramp (no stairs) on that side. The older two girls and I climbed it....I am still hurting 3 days later!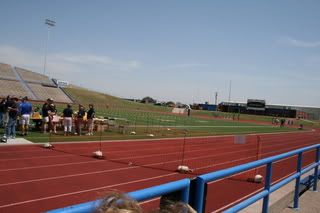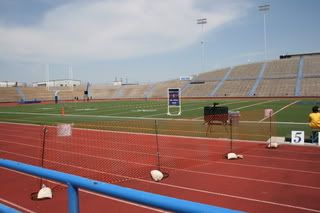 Our School's Participants (can you find Katie). GO BEARS!!!!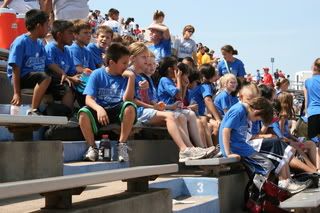 Here she is! Ignoring mom!!!!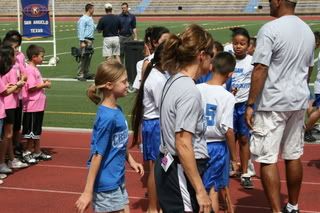 The JROTC led the parade of schools!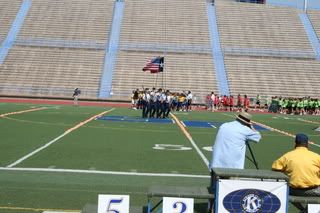 All the Participating schools!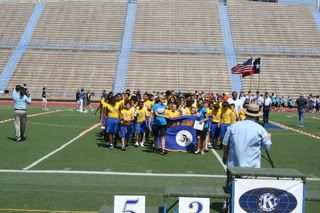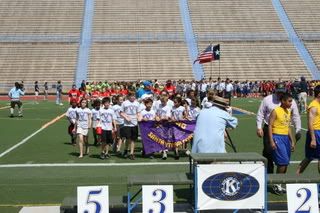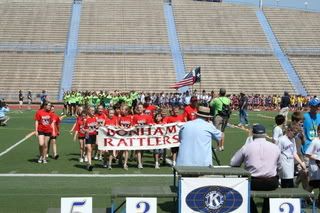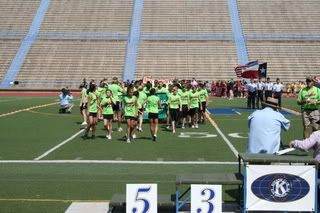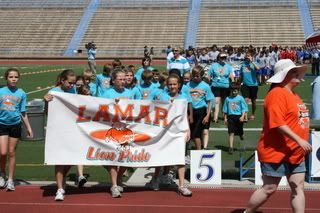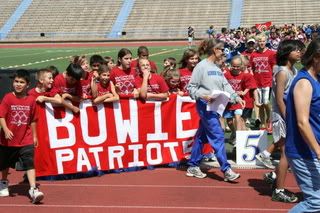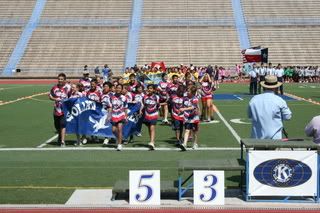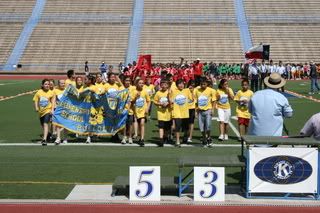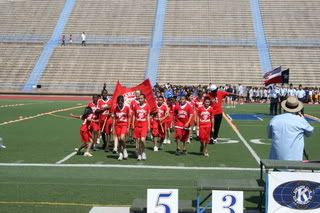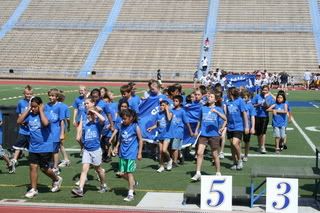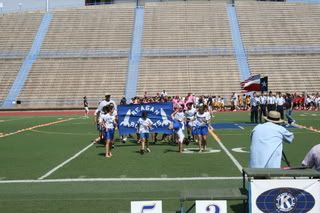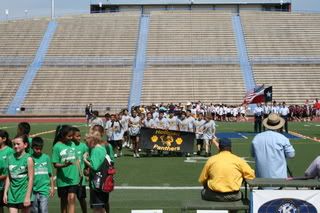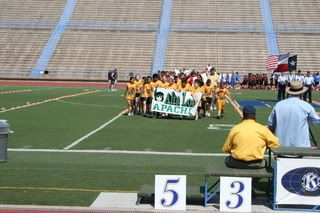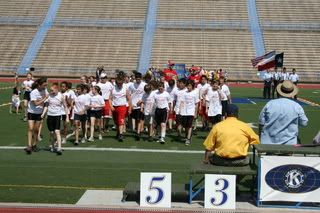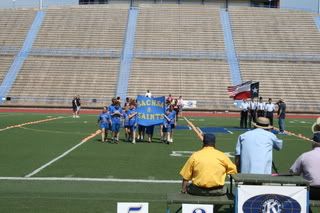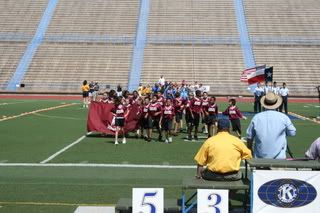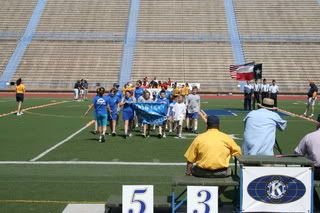 The last picture I got. Katie was running off to her first event, the bended arm hang. After this picture, there were so many people down on the field that I couldn't take any more with out it looking like mass confusion! Parents, unfortunately, were only allowed in the bleachers.