Today Trice and I got to go to work with Daddy! It was so much fun!!!
There were lots of people (this isn't even all of them).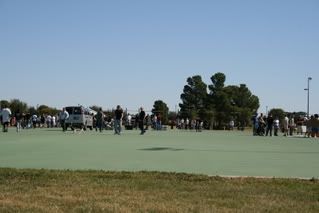 And dogs too! This one was my friend!
Daddy didn't really have to work. He said it was called mando fun. How can having fun be mandatory???
First I got to put on giant boxing gloves! They were as big as me!!!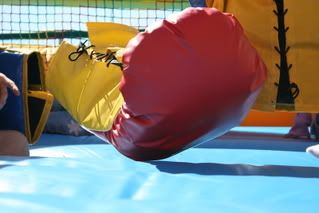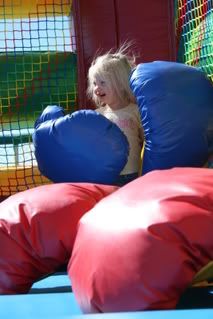 Daddy put some on too!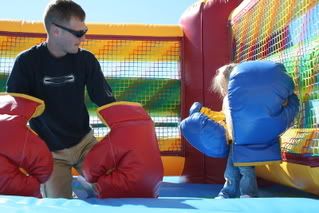 And then we went at it!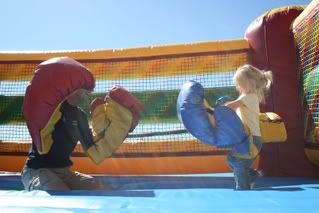 Ooop!!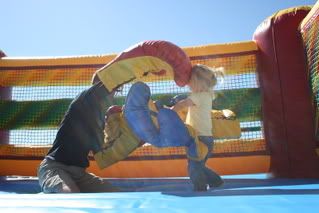 He got me!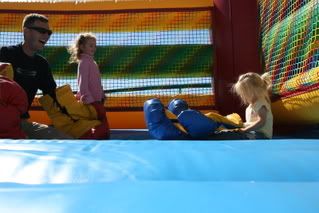 Boxing can be such hard work!
Then it was time to tackle Daddy!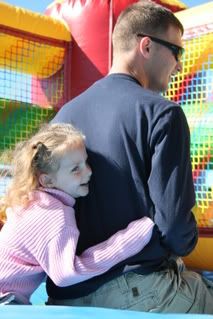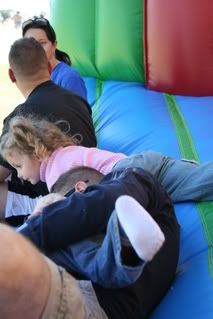 He pretended to die like Snow White. Wouldn't you know! A kiss from a Princess can bring a Daddy back to life!!!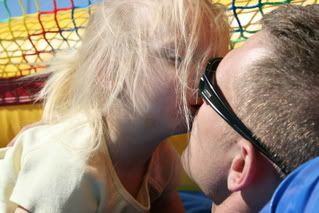 Bringing a Daddy back to life is very rewarding!
I think I want to go back to work with Daddy again some day!!!