Many of us feel the urge to

freshen up our lives

and take part in

spring cleaning

rituals. While shaking out the rugs and washing the windows may come to mind first,

cleaning out and organizing your home office

are also key spring cleaning practices.
Fellowes

has created a cutting-edge shredder that features enhanced technology to

protect you from identity theft

, one of the country's fastest growing crimes,

and also includes safety features that

protect children and pets from injury

.
The

Fellowes P-12C

paper shredder is a

durable, innovative

and

affordablemachine. With Fellowes' industry-leading technologies, the P-12C provides

high-security

and is

safe for family environments

.
*

To ensure high-security against identity thieves, the P-12C features

Cross-Cut technology, which destroys a single sheet of paper into nearly

399 particles.
*

The P-12C also includes Fellowes' patentedSafeSense technology, which disables the shredder when it

senses hands or large pets

come too close to the paper opening.
*

The P-12C can also

shred staples, credit cards and paper clips

to help speed up your spring cleaning process.
*

Its slim profile design allows the P-12C to

fit in any office

environment, including under desks or in kitchens and other rooms.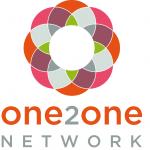 Spring Cleaning Tips to Protect from Identity Theft
The Identity Theft Resource Center recommends their
Top 5 Tips

for spring cleaning the home office:
Begin with the Basics:
Sort through the piles of paperwork on your desk and in your office drawers.

Place them into two categories: 'save' and 'shred.'
Proper Storage:

Organize the "save" pile into labeled folders and be sure to put anything confidential into a fire-proof lock box. The "shred" pile should be properly disposed of with a

Cross-Cut shredder

, such as a

Fellowes P-12C.
Cross-Cut technology is an important feature for a shredder because it

provides high security, destroying confidential information into unidentifiable pieces. Equally important are

enhanced safety features, such as Fellowes'

SafeSense technology

, which shuts the machine down when hands come too close to the paper opening, which is

so important if you have children

.
Get a Digital Makeover:

Refresh your home office computer by

deleting files

you no longer use and

backing-up important data

onto an external hard drive. Clean out your inbox and

change all passwords

. Refreshing your computer is a good practice to follow throughout the year as well.
Make Life Easier:

Plan ahead by purchasing

organizational tools

for your desk, such as computer risers or file folder holders. This will help clear clutter from your desk top while keeping things within arms reach.
Freshen Up:

Get rid of dust and germs

that easily build up on office equipment such as keyboards, telephones and cabinets. You'll feel instantly more productive with a clean workspace.
This was written for O2O Network. No money exchanged hands, no compensation was received. By posting this I am entered into a giveaway for a chance to win a shredder.